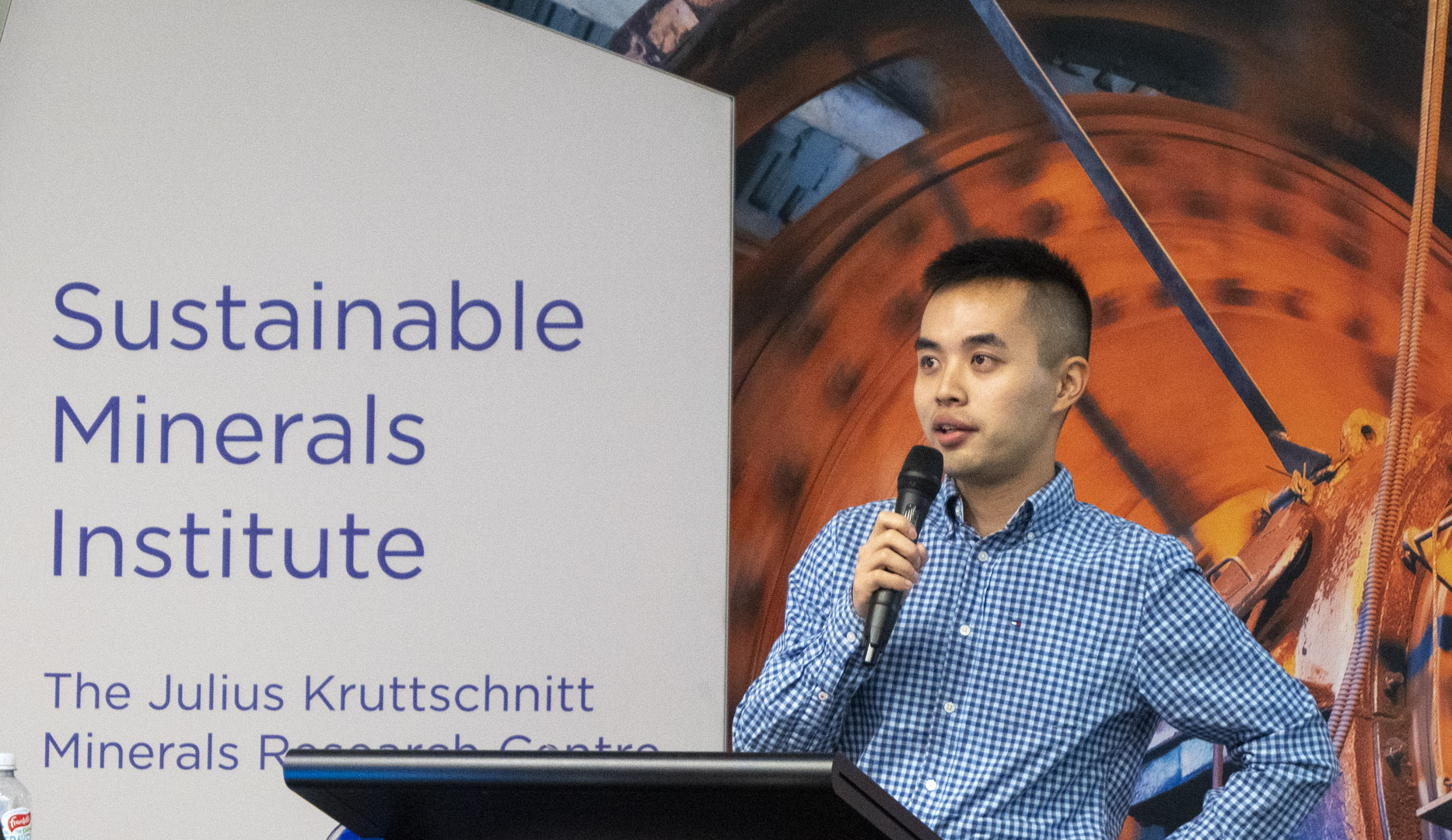 JKMRC HDR Student and Glencore Project Metallurgist Ziming Ye has been named as the recipient of the inaugural Dan Alexander Memorial Award in recognition of his outstanding research in mineral processing and its potential for application in industry.
Established in honour of JKMRC Alumni and former JKTech Chief Executive Officer Dr Dan Alexander, the Award aims to continue his legacy by supporting the development and commercialisation of a potentially industry-advancing product, service, or idea.
While accepting the award at a ceremony attended by Dan's Family and former colleagues on 29 July 2022, Ziming said the award would help him contribute to the vision Dan had for the minerals industry.
"Every year the minerals industry spends millions of dollars looking for optimisation opportunities, but the optimisation of a mineral processing plant is no trivial task," said Ziming.
"My project is about developing a three-dimensional dynamic stockpile model for the comminution circuit that I hope will provide a tool to make the process optimisation easier and faster.
"The model includes size segregation, un-even or un-equal mass splits, and time delays which enable us to quantify the impact of fluctuations on the performance of the process and provides more information to make the right decisions.
"Because of this award, I will be able to share my ideas with more people, my project will receive promotion and exposure, and it will support me to develop my commercialisation and leadership skills for my future development.
Ziming added that his engagement with JKTech was itself very rewarding.
"While I was studying at the JKMRC, I had the opportunity to attend the JKSimMet, Comparative Statistics, and Experimental Design courses, all of which greatly developed my skills and were extremely helpful for my research and thesis," said Ziming.
"When I spoke with JKTech Staff, they gave me lots of suggestions on how to apply the stockpile model to industry and how to link my outcomes to other products."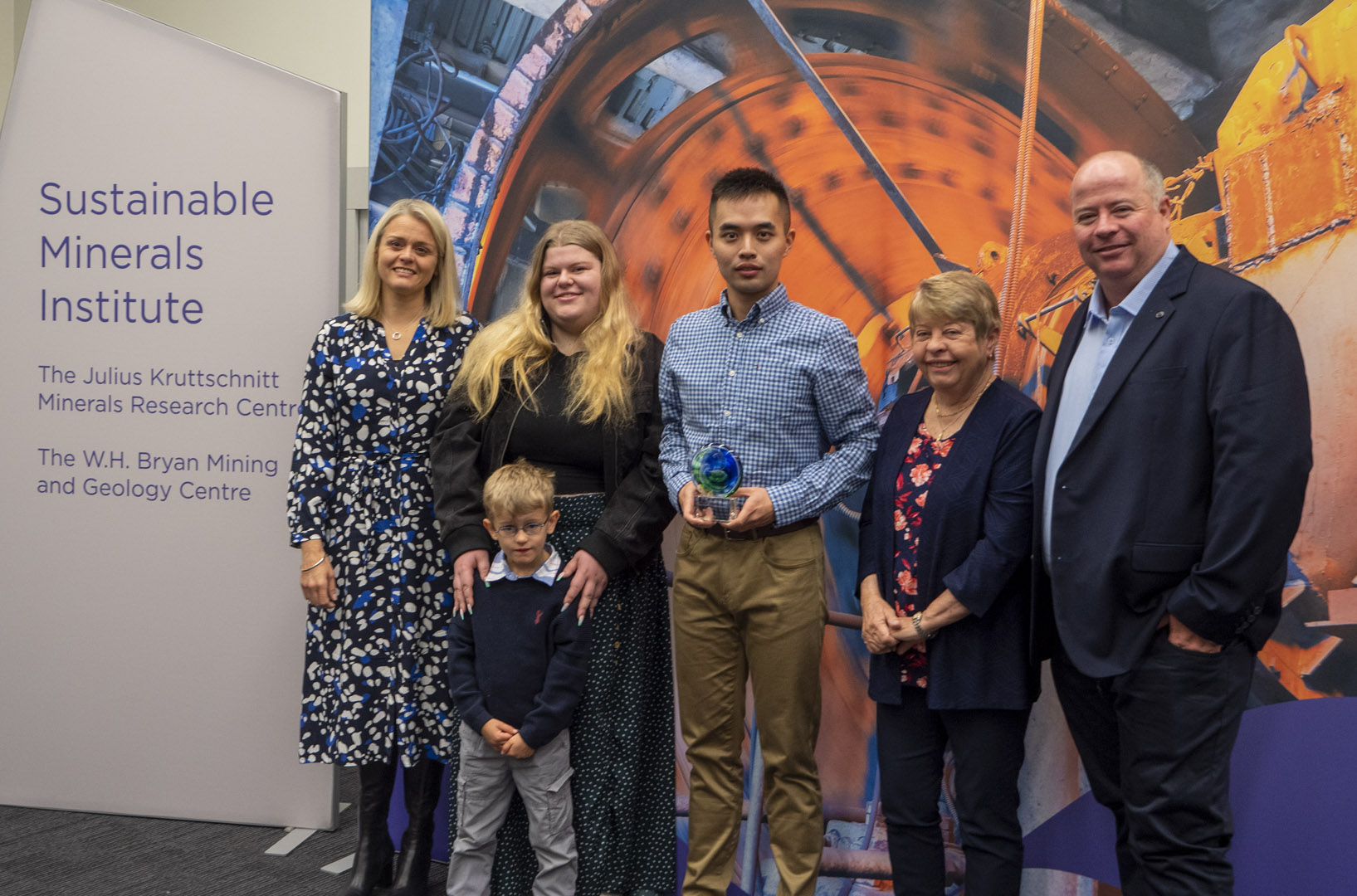 JKTech Operations Manager Bevin Wong said that Ziming was a deserving recipient of the award. 
"Ziming is an excellent candidate for this award and it epitomises everything that Dan strived for at JKMRC and JKTech, the commercialisation of research," said Bevin.
"We look forward to continuing to work with Ziming throughout his career and are excited about what he will bring to our industry."