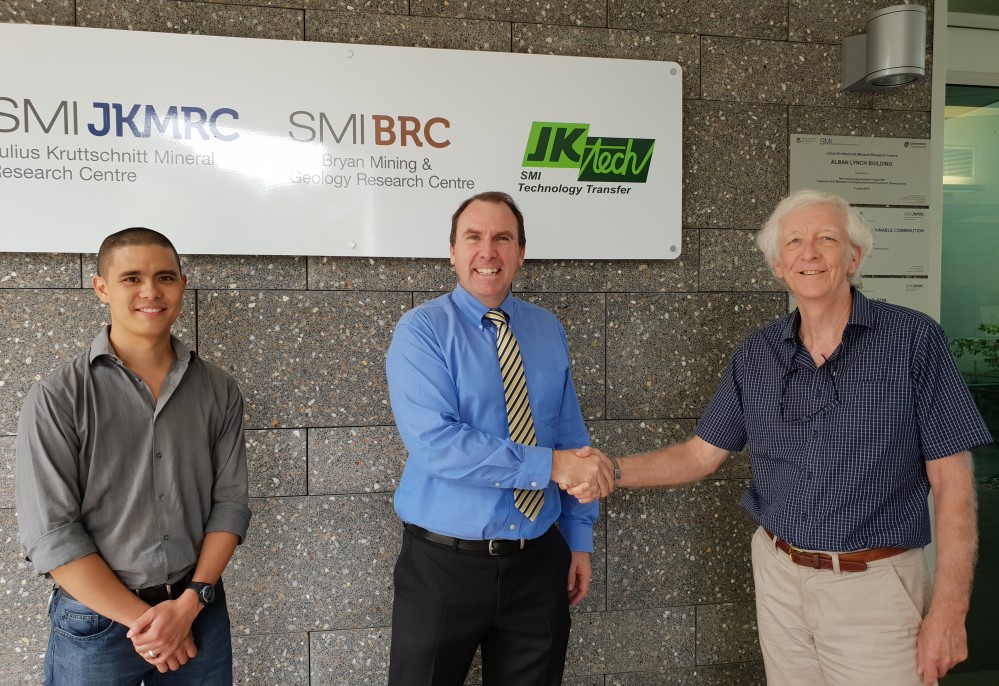 JKTech's courses on Statistics for Mineral Engineers, presented by Professor Tim Napier-Munn, have a long history and strong reputation stretching back over 20 years and are still in great demand, but, with Tim's desire to smell the roses a bit more, he and JKTech have been working on a succession plan for some time.
This recently culminated in the signing of a contract giving JKTech exclusive rights to present Tim's courses using presenters mentored and approved by Tim.
The first such presenter is JKTech Process Specialist Dr Tim Vizcarra (yes, you have to be called Tim to give stats courses to metallurgists!) who has already given a number of the courses with great success.
Tim Vizcarra is also qualified to give courses on JKSimMet and is therefore able to kill two birds with one stone for clients requiring both courses.
"Tim Vizcarra has a strong understanding of statistical methods and their application to mineral processing and analytical chemistry, and an enthusiasm to convey that knowledge to his peers," said Tim Napier-Munn at the signing ceremony with JKTech CEO Dr David Way and Tim Vizcarra .
"He has all the right experience and is doing an excellent job."
Tim Napier-Munn will continue to give some courses at his discretion.