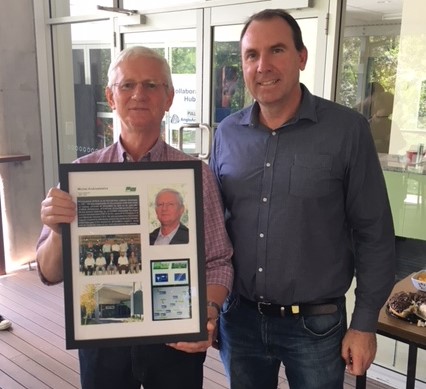 After 31 years of service, JKTech farewelled Michal Andrusiewicz as he embarks on a well-deserved retirement.

Michal joined JKTech as its first full-time software developer in 1987. He was responsible for the program code that made up various versions of JKSimMet as well as its spin-offs: JKMBal, JKSimSand, JKSimFloat, JKSimDM and JKSimCoal.
Michal worked tirelessly on JKSimMet convering the mass balance function from PDP11 to PC; worked on Versions 3, 4 and Windows Version 5 & 6. He also provided the necessary support required to effectively market the product to industry, which was part of the reason for JKSimMet's success, along with its simplicity, ease of use and relevance to the industry.

Congratulations on your retirement! May you enjoy as much relaxation as you did hard work throughout your career at JKTech. Wishing you happiness, success and good health as you begin your new adventure. Happy Retirement Michal!