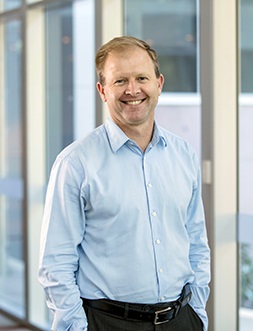 2020 has been a challenging year for everyone and the impact of a global pandemic has tested our resilience and our agility to respond to disruption of our traditional business model. In many ways the pandemic has accelerated the change we all anticipated.
Our consulting business has had to develop ways to provide our expertise remotely. In collaboration with researchers in JKMRC, we have been able to develop tools that have enabled us to remotely support value chain optimization and geometallurgical projects using live streaming. To deliver the remote surveys we have relied on support from operating sites with increased pre-survey planning, quality control, quality assurance and training of site technicians using a mix of live streaming, pre-recorded videos and presentations. The trend towards high-speed digital connectivity has definitely enabled us to respond to our inability to travel.
The testing and laboratory services have delivered on client projects throughout the year by implementing strict hygiene and physical distancing controls as per government requirements. We have seen a steady increase in demand for geometallurgical characterisation.  
The demand for our tools and products has remained solid with continued sales of JK Drop Weight testers. The next version of JKSimMet (V6.3) was released with an annual licence and we continue to add new models developed by researchers at JKMRC and partner research organizations.
We have also seen an increase in demand for online professional development and training. Once again, in collaboration with the researchers at JKMRC and the SMI transformational learning team we have delivered courses remotely around the world, developed courses for online delivery and increased our number of webinars - the response from our clients has been truly staggering.
The strategy the JKTech board put in place at the beginning of the year to align and integrate the activities across JKMRC, JKTech, BRC and ICE-Chile has enabled us to not only weather a once in a life-time pandemic but to transform our business and make it future-ready.
I would like to thank the JK team and our stakeholders for their support and encouragement as we rebranded and refocused our activities on our core purpose, to develop exceptional people through challenge-led research that produces useful tools and software for the industry. 
I wish you a well-earned break, all the best for the festive season and look forward to working with you next year as we strive to deliver on the foundations we have built in 2020.