JK Mine-to-Mill:
Paddington Gold Operations 
The JK Mine-to-Mill methodology was applied at Norton Gold Fields' Paddington Gold Operations. This was in response to a new deposit, Navajo Chief, being identified as harder and much more SAG mill-limiting compared to historical ores.
Mine-to-Mill improves rock fragmentation by optimising drill-and-blast methods. This increases grinding circuit throughput and reduces specific energy consumption with minimal additional CAPEX. 
Paddington Gold Operation Snapshot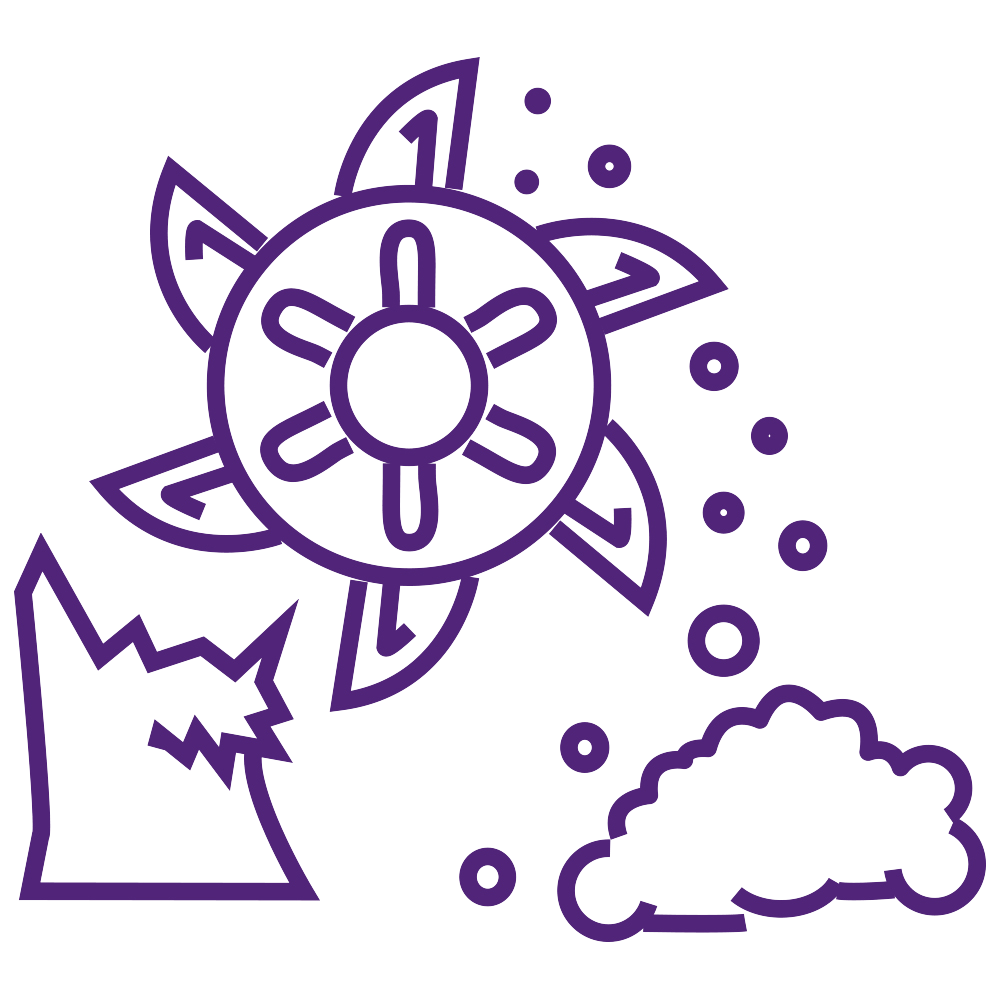 Operation Plant:
3.3 Mtpa plant comprising a gyratory crusher, a SAG and ball mill grinding circuit, gravity recovery and cyanide leaching.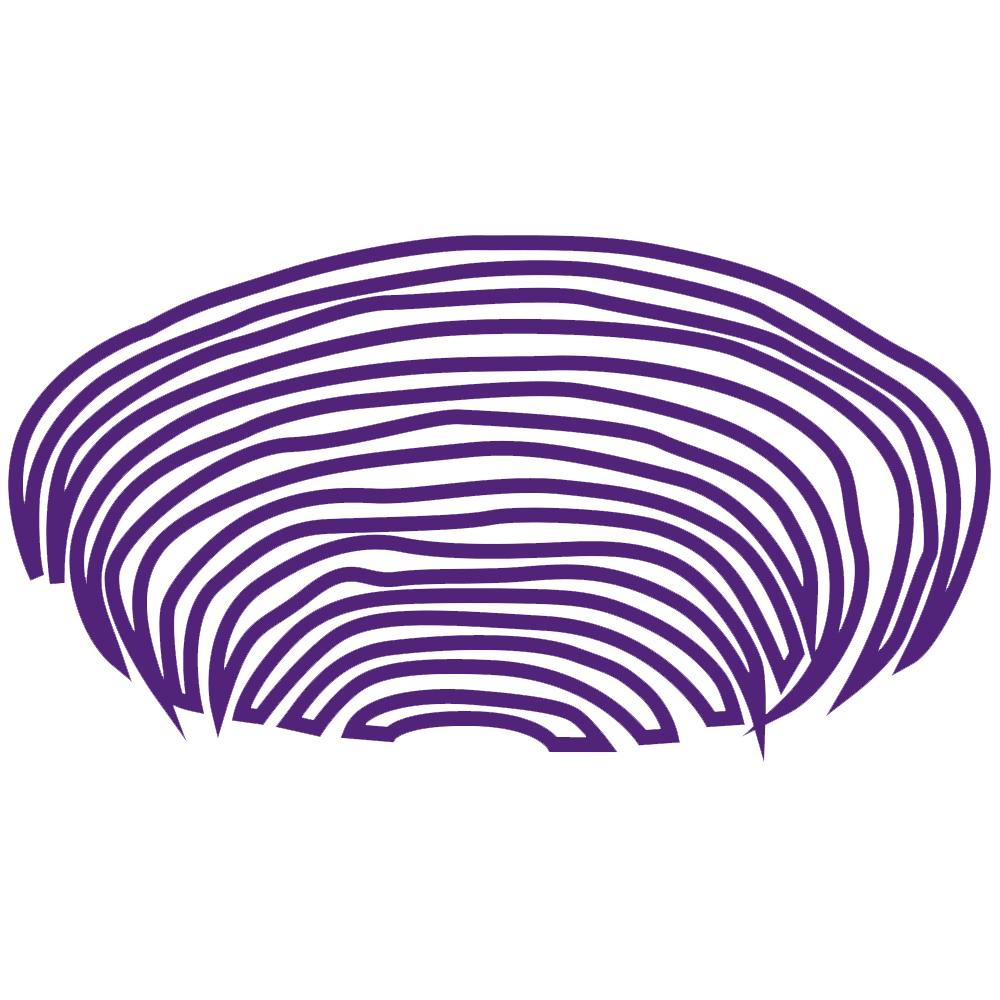 Mining Method:
Open Pit and Underground.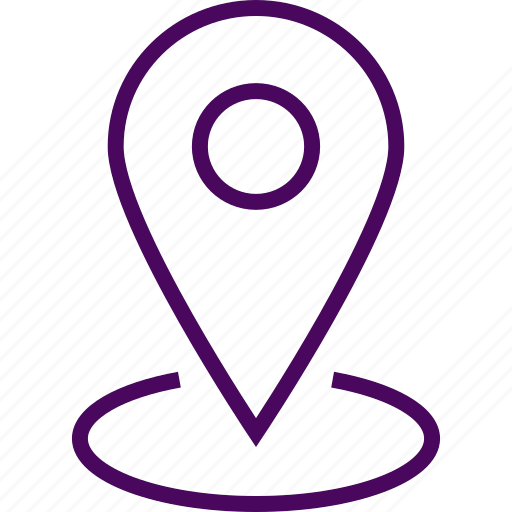 Location:
30 kilometres North of Kalgoorlie,
Western Australia.
 

The Challenge

The Paddington mill was scheduled to treat fresh ore from the Navajo Chief open pit. As this ore was much harder than the previous altered ore types, throughput was expected to deteriorate unless remedial measures were implemented. 

 
 

The JKTech Solution

JKTech completed a Mine-to-Mill process review consisting of baseline blasting trials, ore characterisation, process modelling and simulating 'what if' scenarios to identify the most effective strategies to mitigate throughput losses. Recommendations from the review were then successfully implemented and validated during the final phase of the project.
Methodology
Stage 1 – Baseline Trials and Plant Surveys
Initially, two baseline blasts were undertaken in the fresh ore zone of the Navajo Chief deposit. The design and implementation of each blast was carefully monitored to benchmark QA/QC standards. Blast performance was quantified with movement monitoring, velocity of detonation measurements, and high-speed video footage analysis.
Ore from the baseline blasts was then campaigned through the SAG mill for 3 days, during which plant surveys were executed and samples of key streams obtained. This provided relevant data necessary to develop a predictive model of the grinding circuit, and a baseline against which future circuit performance could then be compared.
Stage 2 – Modelling and simulations
Data from the baseline trials was used to develop predictive blasting and comminution models, each calibrated to site-specific conditions and to the baseline ore hardness properties.
These models were then used to simulate various 'what if' scenarios to identify alternative drilling, blasting and mill operating practices to improve grinding circuit throughput and efficiency. The most promising strategies included higher powder factors, larger benches, and operating comminution circuit equipment closer to their constraints.  Some D&B strategies were associated with higher OPEX but also with significant benefits to downstream processes, as quantified with the JKSimMet comminution models.
Stage 3 – Validation trials
After agreeing on alternative D&B and mill operating practices with site personnel, three validation blasts were conducted.
Ore from the validation blasts was campaigned through the mill for 48 hours before an additional plant survey was undertaken. The crusher product and SAG feed particle size distribution from conveyor belt cuts indicated a significant reduction in coarseness compared to the baseline size distribution. As predicted by the grinding models, this resulted in an increase in SAG mill throughput of over 35%.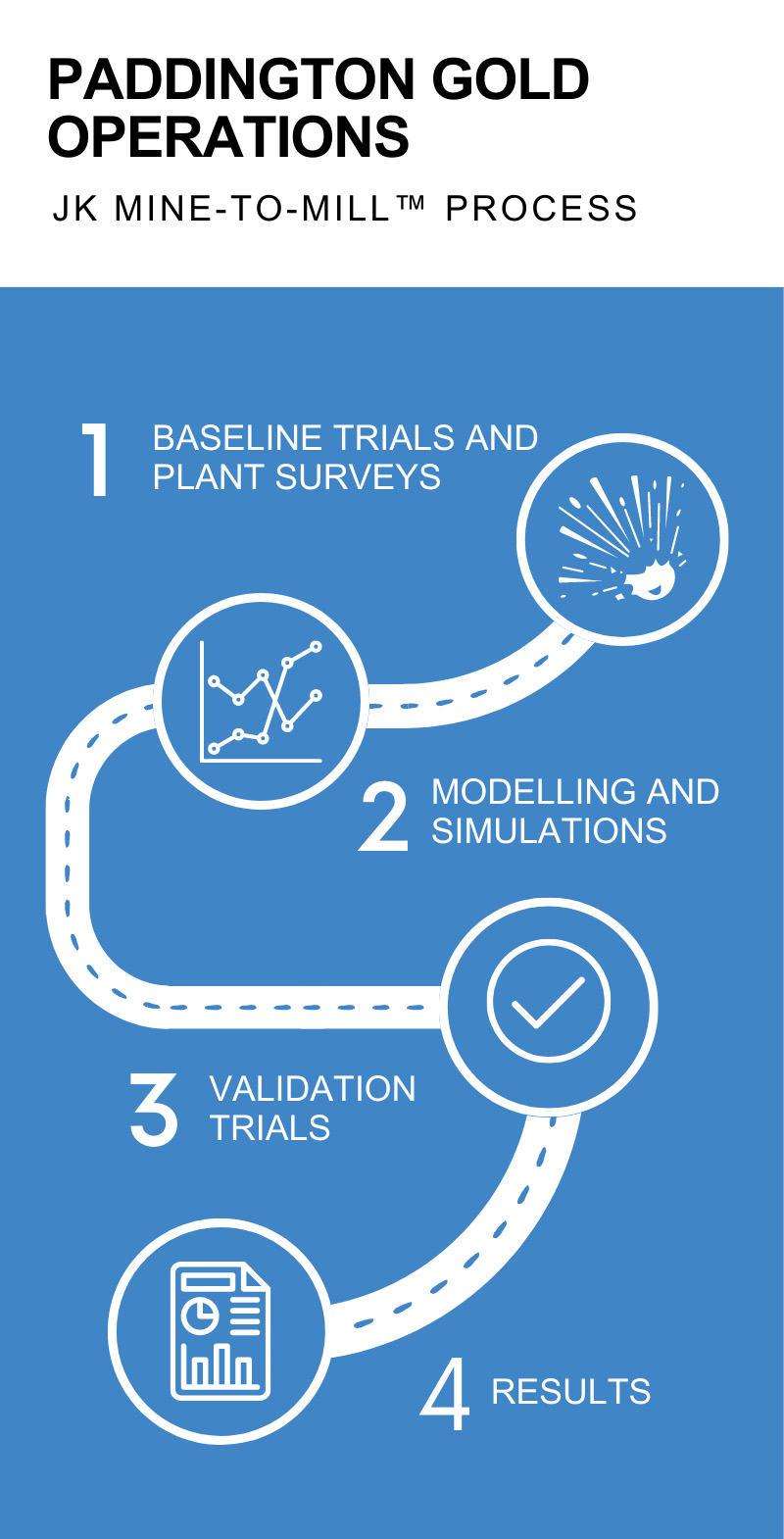 Results
This project demonstrated significant improvements in mill throughput and specific energy consumption by implementing the Mine-to-Mill™ optimisation approach.
'Problematic ore' identified at Navajo Chief
Ore characterisation and modelling tools used to define appropriate strategies to improve throughput
36% throughout increase over baseline (307 tph → 416 tph)
To learn more about the JK Mine-to-Mill methodology and how it could be applied to your operation, contact us using the form below.