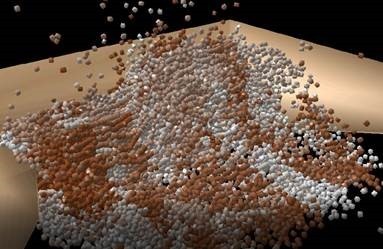 Twelve months after presenting the JKBlast Model in our newsletter, JKTech has commenced commercialisation of the model with clients. 
This operational model is calibrated for different blast design and confinement conditions to predict blast movement, so that proactive decisions can be made for ore loss and dilution.

The JKBlast Model is the first stage of development of the JK Value Based Ore Control (JK VBOC) tool. Further stages of JK VBOC development are planned which include integrated fragmentation and movement models, and value based models.
JK VBOC development horizons are:

Value based models will estimate mine productivity, mill throughput rates and valuables separation/extraction recovery of the post blast muckpile. This will enable digging strategies to be developed based on value rather than on grade.