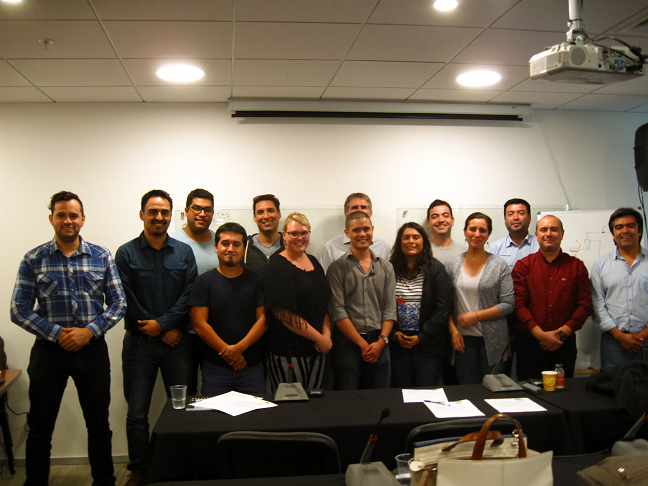 Two professional development courses on opposite sides of the Pacific meant March has been a busy time for JKTech's training delivery team. 
The two Comparative Statistics and Experimental Design were delivered by JKTech Process Specialist Tim Vizcarra in both Australia and Chile. The first was on site at CSA mine in Cobar, central NSW. The second was at the JKTech offices in Santiago, Chile, for Anglo American technical staff from various operations in the South American region.
The courses were well attended, with personnel from both the metallurgy and geology departments at CSA, and with almost 20 attendees from Anglo American.
Common motivations for all participants included a desire to standardise the level of knowledge about how to manage variability in data, as well as to increase awareness of common pitfalls when planning and executing plant trials.

Some feedback from course participants included:

"Very good course. I have no background in stats but could understand most of the material."

"Tim was fantastic at providing real-world examples and simplifying concepts to explain statistical methods."
"I would definitely recommend this course to others. I have realised how powerful statistics is as a tool."

"This is the first time I have not only not fallen asleep, but instead have been very interested in statistics."
Contact us if you are interested in an in-house course. Additionally, we also run "open" courses in Brisbane, Perth and Santiago – see our training schedule for more details.