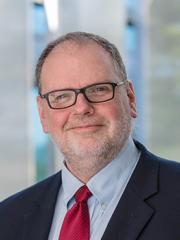 JKTech Pty Ltd is pleased to announce the appointment of Professor Rick Valenta to the role of Chief Executive Officer, and Mr Paul Napier as Chief Operating Officer. These appointments have been made in response to an increase in demand for research, consulting, products and professional development services from our partners, and to continue the implementation of our integration and growth strategy with the Sustainable Minerals Institute. JKTech is well positioned to support SMI's strategy which focuses on greater integration of research, consulting and commercialisation across the Institute.
Last month Professor Valenta was appointed to the newly created position of Sustainable Minerals Institute Deputy Director responsible for SMI's Production Centres which comprise JKMRC, BRC and the Minerals Industry Safety and Health Centre (MISHC), and with this appointment now has full leadership responsibility for all activities focused on sustainable production from concept to commercialisation.
Chairman of the JKTech Board, Dr Barry Kelly, and SMI Director, Professor Neville Plint, said Professor Valenta's dual appointment at SMI and JKTech would further strengthen the research and consulting benefits to industry.
"Rick has a proven track record in cultivating collaborative and productive relationships and we have no doubt he will drive innovation across the Production Centres and JKTech to further develop the services we provide from exploration through to delivery of final metal," they said.